Join The Kick It Club!
A monthly image & verbiage subscription made especially for direct & social sellers!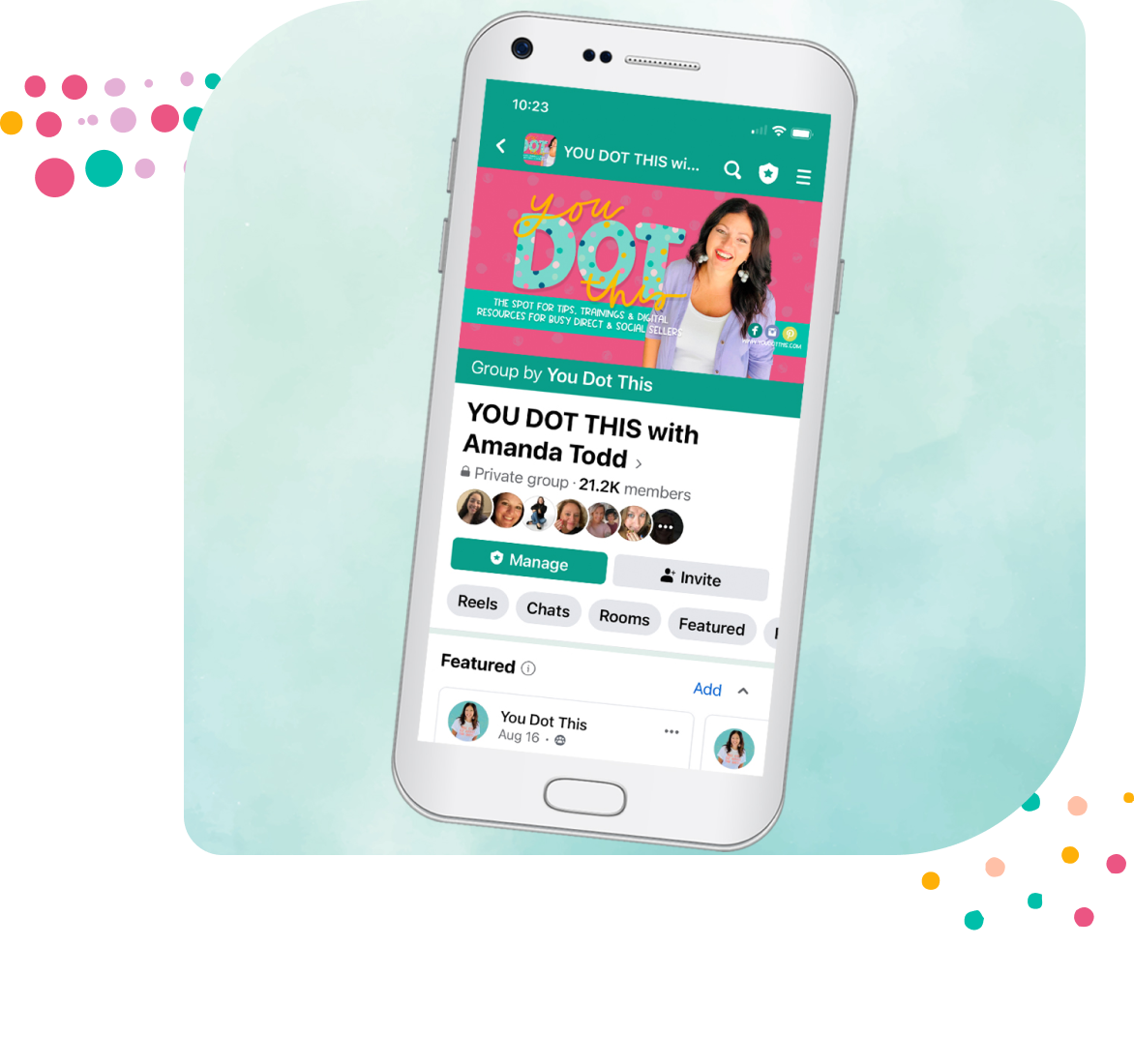 Join Our Facebook Group!
THE SPOT FOR EXCLUSIVE CONTENT, TIPS, DISCOUNTS and FREE TRAINING!
Come and connect the dots in your business!
Meet Amanda
Your chief dot connector
I'm all about queso and puns, but my mission is empowering amazing women like you to create an engaging and successful business. Consider me your virtual business bestie – I've got the experience and energy to be your support system, brainstorming buddy, and biggest fan. Together, we'll make your business one you've only dreamed of. So grab a tortilla chip and get ready, my friend – because you're about to dip into some of that queso-like awesomeness on your business journey!
Testimonials
WHAT MY BIZ Pals ARE SAYING
Check out these success stories straight from some of my biz besties! It doesn't matter what you sell... You can score the latest tips, top-notch training, and essential tools to supercharge your business growth too!
Toya Lawton, Perfectly Posh
You Dot This has changed my direct sales game! Every time Amanda goes live she provides a wealth of information in a 10 min timeframe...it is amazing!

Mindy Lin, Founder & CEO, Damsel in Defense
We have put some incredible trainers in front of our field but Amanda Todd is hands down a fan favorite! I've witnessed her successfully help others break through barriers that they have placed on themselves time and again. So grateful for the gift of the talented Amanda Todd in this industry!
Jackie Wood, Color Street
The products work! The images, strategies and games are well thought out and FUN! If you're looking for tools to amp up your biz in ANY area, You Dot This is where to get em!
10 free prompts & images for busy direct & social sellers
Snag these 10 FREE daily conversation starters that will help you build a genuine connection with your people and create opportunities to sell, book & recruit!